Wood Boxes, Box Making Plans & Supplies
---
Learning ~ Education ~ Classes ~ Supplies
---
Craft & Art Supplies

Amazon Crafts:
Finishing Supplies:
Create for Less:
Craft Books:
Craft Books:
Craft Hardware:
Craft Kits:
Wood Products:
Miscellaneous:
Mister Art:
---
Tools and Hardware

Rockler Hand Tools:
Rockler Hardware:
Rockler Exclusives:
Power Tools / Benches:
Home Depot:
Work Wear:
Amazon:
Amazon:
---
Woodworking Plans

Rockler.com
Bed Plans / Hardware Kits
WOOD store ~ WOOD Magazine
Amazon.com
Woodworking Videos
FurniturePlans.com
Miscellaneous Sources
---
Articles, Books & How-To Reference

How-to Articles
Reference: Related Link Sites
Amazon Reference Books:
from The Home Depot
from WOOD® Magazine
Buying Guides for Power Tools
Shop Safety
Reference Material:
---
Furniture & Décor

Home Furnishings:
Home Furnishings:
Kids & Baby:
Unfinished Furniture:
Wood Flooring:
Furniture Kits:
Kids & Baby aBaby.com:
Platform & Spindle Bed Plans:
Storage Organizers:
Wicker & Rattan:
Gift & Collectibles:
Rocking Toys:
Electronics & Appliances:
Baby Items:
Games, Puzzles & Art Kits:
Harry Potter Gifts:
Pet, Yard and Garden:
Shoes:
Posters / Art Prints:
---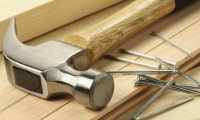 Attention Please:
Many of the above pages go to pages with associate links for products we think you will find interesting and helpful. They provide us a commission for sales generated by advertising and linking to associate merchant websites. These merchants include trusted sites like Amazon.com, Rockler Woodworking, PaperMart, Blick Arts, Overstock.com, aBaby.com, Michael's Arts & Crafts plus many more.