❈ Natural & Unfinished Wood Furniture
Your home is a natural extension of you. Add these innovative designs to spruce up any decor ... in association with
Amazon.com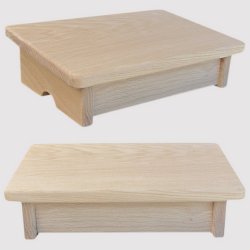 Well made, sturdy and comfortable with our angled top for maximum comfort.
▸ 3/4" Domestic Red Oak
▸ 39" x 14" top Dimension
▸ Simple design
▸ 34" High that drops down 1"
▸ 3Heavy duty construction
▸
View Larger Image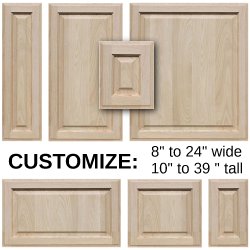 Nicely detailed on both outer and inner edges, and the raised center panel edge is coved with a variable radius.
▸ Premium Quality Solid Oak
▸ Raised Panel Cabinet Door
▸ Unfinished, Sanded, Ready to Stain
▸ Made in USA
▸ Variety of Sizes to Choose
▸
View Larger Image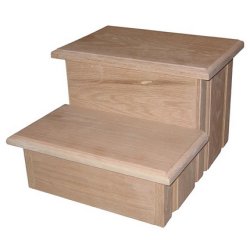 These Steps are very strong and stable and the beauty of the Solid Red Oak compliments any room Decor.

▸ Size: 35½" x 24" x 29"
▸ View Larger Image
▸ Weight: 65 pounds

▸ Unfinished Oak
▸ by Household Essentials
▸ Assembly level/degree of difficulty: Moderate


Installs between studs in your wall, so your ironing board stays out of sight but close at hand. This wall mount ironing board rotates a full 180° so you can adjust it to the position you need. Within the ironing board cabinet are two shelves for storing starch and spray bottles. A heat resistant barrier allows you to place the iron on the upper shelf even when it's hot! With a simple lift, guide and glide, you can adjust the ironing board's height.

We are a participant in the Amazon Services LLC Associates Program, an affiliate advertising program designed to provide a means for sites to earn advertising fees by advertising and linking to
Amazon.com
.