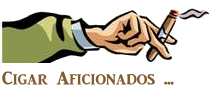 ❈ Build a Cigar Humidor
Here you will find humidifiers, hygrometers, box hardware, spanish cedar trays, DIY plans, and other supplies to help build that special humidor!

❈ Cigar Humidifiers & Hygrometers:
---
» Measures 7½" x 12½" x 2¼"
» Includes 1 adjustable divider


» Measures 7" x 12" x 1.7"
» Includes 1 adjustable divider


---
❈ Humidor Hardware:

Thick solid brass, polished and coated with lacquer.

» Side Rail Hinges w/ Stays
» Side Rail Hinges w/o Stays
Top quality solid brass box hinge from Brusso. Combines hinging action and lid support. Excellent for humidor and small-box applications.
---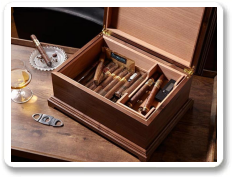 This classic project features a Spanish-cedar lining for slowing moisture transfer and maintaining a humidity level ideal for cigar storage. The wood not only tolerates high humidity, it provides a pleasant aroma.

» Includes detailed article on installing quadrant hinges.
»
Get the Plans
(download now or paper plans by mail)
» Featured in
WOOD Issue 237, Dec/Jan 2015/2016
---
---
❈ Cigar Aficionado Accessories:
---
---
---



As a participant in the Amazon Services LLC Associates Program, we earn advertising fees by linking to
Amazon.com
.