Decorative Book Boxes
Hidden Storage ~ Keep Personal Items Out-of-Sight ~ in association with
Amazon.com
---
A clever and decorative way to conceal treasures ...
» 2 Library Books Book Ends
» Right side and Left side
» 4 Small Hidden Drawers
---
Perfect for your home office, your living room or spread throughout your entire home for a little extra storage ...
» Small: 8¼" H x 6" W x 2" D
» Large: 10½" H x 8¼" W x 2¾" D
» Set of 6 books w/ classic design
» Opens up to reveal a place for your odds and ends
» Made of resin with a textured, multi-colored finish
---
Stylish and innovative design, these book boxes will refresh the décor on tables or shelves ...
» Large Book measures: 12" H x 9" L x 4" W
» Medium Book measures: 10" H x 6" H x 3" W
» Small Book measures: 8" H x 5" H x 3" W
---
Whether stored discreetly among other books on your shelf, or displayed prominently on an end table, the Old World Book Box Collection cleverly combines personal storage and universal style.
» Small: 9.5" H x 6.5" W x 2" D
» Medium: 12.5" H x 8.25" W x 2.75" D
» Large: 14.5" H x 10.5" W x 3.75" D
---

Attention Please: These categories go to pages dedicated to wood boxes.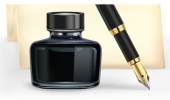 They are loaded with associate links for products we think you will find interesting and helpful. They provide us a commission for sales generated by advertising and linking to associate merchant websites.