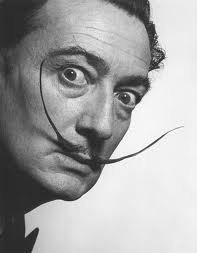 Born in Spain, Salvador Dali studied at the Academy of Fine Arts in Madrid. With passion and intensity, he devoted himself to developing his method, which he described as "paranoiac-critical", a "spontaneous method of irrational knowledge based on the critical and systematic objectivation of delirious associations and interpretations".

Within these works, he has created an extraordinary universe where the erotic and the scatological jostle with a fascination for decay.

He is best know for such works as 'Swans Reflecting Elephants', Soft Watch at the Moment of First Explosion', 'Persistence Of Memory', 'Dream Caused by the Flight of a Bee Around a Pomegranate' and much more. See below ...