❈ Inlay Wooden Pill Boxes
... in association with
Amazon.com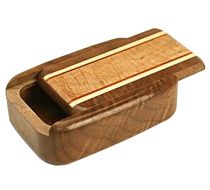 This Walnut pill box, with a Burl Maple inlaid sliding lid, measures 3" L x 2" W x ¾" D. This pocket pill case has rounded corners and is ideal for pills and small items.
▸
View Larger Image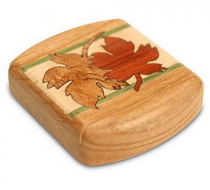 ▸ Holds 6-12 pills approx
▸ Rounded corners
▸ Padauk inlay
▸ Sliding lid
▸ 2" L x 2" W x ½" D
▸
View Larger Image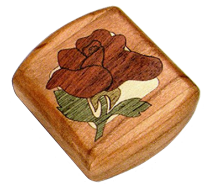 This pill box is Cherry wood with a decorative rose inlaid in a sliding lid. It's 2" long x 2" wide x ½" deep, has rounded corners, is ideal for carrying in your pocket.
▸
View Larger Image

---

---

We are a participant in the Amazon Services LLC Associates Program, an affiliate advertising program designed to provide a means for sites to earn advertising fees by advertising and linking to
Amazon.com
.