Bamboo Storage Boxes
Great use for organizing bras, underwear, and other lingerie. Use for office organization or kitchen flatware. Each is crafted from eco-friendly bamboo for fresh looks and less environmental impact. These boxes fit easily in cabinet or dresser drawers.
---
---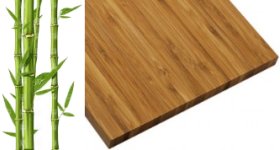 ❈ About Bamboo:
Bamboo is lauded as a highly sustainable natural product that's durable and resilient, making it fantastic in many fine woodworking projects. Boxes, organizers, cutting boards, table tops, shelves, and picture frames are just some of the many uses for bamboo. Fast growing, bamboo is actually a tall grass not a tree. The grass shoots are processed into flat strips then laminated together to form the solid boards.

Bamboo Lumber can be cut, routed, planed, sanded, stained and finished just like other hardwoods.



---
---

---

We are a participant in the Amazon Services LLC Associates Program, an affiliate advertising program designed to provide a means for sites to earn advertising fees by advertising and linking to
Amazon.com
.