| | |
| --- | --- |
| Mortise Box Locks & Rare Earth Magnets | |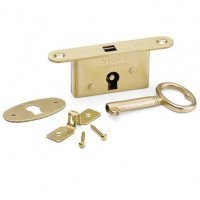 » These are great little box locks!
» Use on Jewelry box lids, music boxes and humidors
» Measures: 1-13/16'' x 5/16'' x 11/16''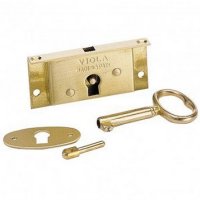 » Another great little box lock!
» For humidors, jewelry boxes and music boxes
» Measures: 1-9/16" x 3/4" x 1/4"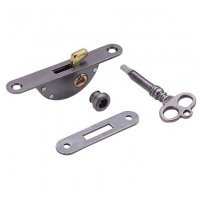 » Great for Humidors or other small boxes!
» L-shaped tongue hooks into the strike plate for secure locking
» Locking mechanism is supplied with one key
» Features a dark statuary bronze finish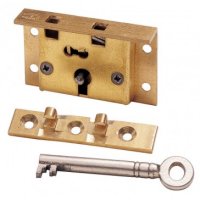 This strong, brass lock will keep your chest securely locked ...

» Two hooks ensure extra protection against opening
» Requires a 1-3/8" L x 1-1/8" D x 5/16" mortise
» Two keys provided - keyed alike.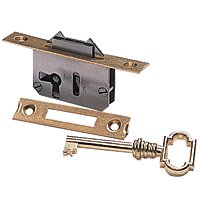 » Great for lift lids on small chests and roll top desks as well
» A two-way winged bolt expands to catch the strike plate
» Requires a 1-3/4'' L x 1'' D x 5/16'' mortise
» Solid brass selvedge is 1/2'' x 3'' and covers the steel lock body
» Brass plated key
» No escutcheon provided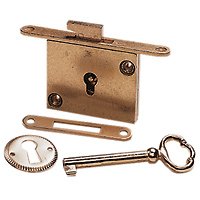 » Brass plated lock requires 2'' L x 1-1/2'' D x 5/16'' mortise
» Selvedge is 3/8'' x 3-1/8''
» Escutcheon provided.
---
These are some of the strongest magnets you will ever use! Great for door catches - or embed a magnet into wood to make a refrigerator magnet.

» Available in 3/8", 1/2" and 3/4" dia. sizes
» Opt magnet mounting cups & washers available
» Cups and washers are not magnets, but do attract the magnets
» Requires a #4 flathead screw (not included)
» All items sold in packs of 10
---
---

Note: We are an associate of the Rockler Woodworking and Hardware affiliate program. We offer links to their products in exchange for a small commission. Thank you for shopping through our links.