Low Cost Kits: Unfinshed Wood Models
Made from pre-cut solid wood, these economical model kits can be easily assembled, sanded, and finished by even the novice woodworker. Each kit includes complete assembly instructions.
---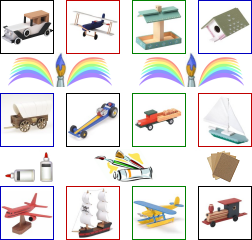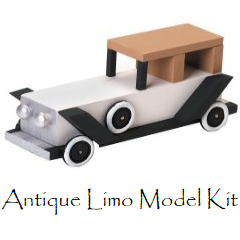 »
Antique Limo
»
Biplane
»
Birdfeeder
»
Bird House
»
Covered Wagon
»
Drag Racer
»
Pick-up Truck
»
Sailboat
»
Jumbo Jet
»
Pirate Ship
»
Pontoon Plane
»
Train
Sandpaper, glue, and paint (not included) are required to complete the projects.
---
PLEASE NOTE:
We are a participant in the Amazon Services LLC Associates Program, an affiliate advertising program designed to provide us a means to earn advertising fees by advertising for
Amazon.com
. Thanks for shopping with us!