❈ 1/2" Flat Non-interlocking Lid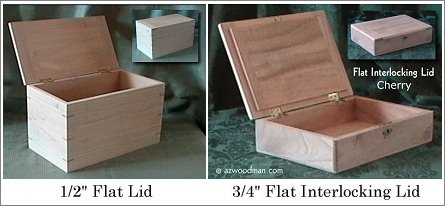 A flat lid box is just that ... a flat panel that is hinged to the base. Hinge options are limited. Butt hinges mounted on the inside (or outside) work best for this box style.
---
Please Note: We have retired our shop and are no longer building custom boxes.
---


Poplar 1/2'' Flat Lid Box




Ash 1/2'' Flat Lid Box




Walnut 1/2'' Flat Lid Box
---

---