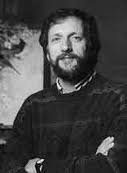 Featured Artist: Don Li-Leger
Wall Posters ~ Wall Art ~ Fine Art Prints

Born and raised in British Columbia, Don Li-Leger has painted since childhood, focusing initially on the birds and animals of his native province.

Li-Leger's formal training includes studies at the Vancouver School of Art, Simon Fraser University and the Banff Centre School of Fine Art.

Regarding his 'Oriental Visions Series', Don says:
The paintings in the series grew out of my intensive involvement with monoprints, where I improvised and combined various imagery with broad areas of rolled-on saturated colour. Here, I have returned to painting, in my desire to integrate the spontaneity and liveliness of oriental brushwork that has long inspired and influenced me.