Cutting beautiful through and half-blind dovetails is fast and easy with our new and improved dovetail jig!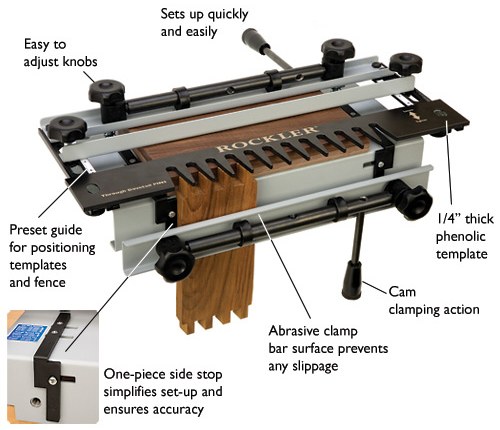 Rockler exclusive one-piece stop gives you the perfect offset every time for dead-on accuracy. And the new preset template guide allows for quick initial setup for 1/2" to 3/4" thick stock. Jig will cut half-blind dovetails from 1/2" to 1-1/8" thick and full through dovetails from 3/8" to 3/4" thick. Accommodates stock up to 11" wide.
↓ See optional templates below ...
---
---

---

As an associate of the
Rockler.com
affiliate program, we receive a small commission for sales generated through links to their products. Thanks for shopping!
---