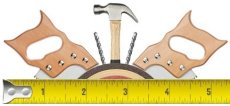 Tankless ~ Point of Use ~ Water Heaters
By using a tankless water heater you will be saving money by consuming less energy. Tankless water heaters offer a continuous flow of hot water compared to a limited flow of continuously heating hot water from conventional water heater.
Compact, portable - supplies hot water when and where you need it.
» 1.4 GPM Portable Tankless Water Heater
» Liquid Propane Fuel
» 2 D Cell Battery Ignition
» Minimum Flow Rate of 0.3 Liters Per Minute
» Needs 20-80 PSI of water pressure
Amazon Books: Home Energy
---

This page is a participant in the Amazon Services LLC Associates Program, an affiliate advertising program designed to provide a means for sites to earn advertising fees by advertising and linking to
Amazon.com
.