Our Privacy Statement
Your privacy is very important to us at "Arizona Specialty Woodcrafts". We consider the internet a great place to find resources, tools, information and wonderful opportunities for just about anyone. Because of this we want to make your experience on the Internet as enjoyable and rewarding as possible. We have created this Privacy Statement to assure you that we are committed to client privacy and security.
Buying from Amazon.com:
We are a participant in the Amazon Services LLC Associates Program, an affiliate advertising program designed to provide a means for sites to earn advertising fees by advertising and linking to
Amazon.com
Amazon.com knows that you care how information about you is used and shared, and they appreciate your trust that they will do so carefully and sensibly. This notice describes
their privacy policy
.
Buying from Affiliate Retailers:
Arizona Specialty Woodcrafts offers miscellaneous products and services through associate and affiliate programs such as Rockler.com, Woodcraft.com, or Networks such as Commission Jct. or Shareasale. Your orders will be handled through their website according to their policies and standards. We try our best to choose highly respected companies who care about your privacy as much as we do. Some of these merchants use 'cookies', small data files commonly used on the Internet to help optimize and personalize the Internet end user experience and identify repeat visitors to Web sites.
About Session Cookies:
Session cookies allows a merchant to recognize you if you visit multiple pages in their site during the same session. This way you don't need to re-enter your password multiple times. Once you log out or close your browser, these session cookies expire and no longer have any effect. Please refer to your browser documentation for ways you can manage your browser cookies. For questions and answers about their privacy practices, please review the privacy policy posted on each merchant's web site.
Commission Junction (CJ) Advertisements:
»
Information NOT Collected - PII
CJ does not collect personally identifiable information (data collected with an intention to identify and/or contact a person such as name, address, telephone number or e-mail address) (hereinafter "PII"), except as expressly provided for herein. PII may be collected should a consumer contact CJ on his/her own initiative or respond to a CJ advertisement and provide such PII.
»
Information Collected - Non-PII
The non-personally identifiable information CJ collects may include as an example, IP address, browser types, operating systems, domain names, language preference, access dates and times, referring website addresses, online transactions and browsing and search activity.
»
How Information is Used
CJ may use your Non-PII ("Information") for the following general purposes: enhancement of their services; marketing; and to more effectively match advertisements and website content to your interests.
»
How Information is Used
You will have the option of blocking the use of Cookies by changing a setting in your Internet browser. Please see your browser supplier's Web site for details on how to do this. For full details:
click here
Other Online Advertisements & Links:
Arizona Specialty Woodcrafts displays online advertisements through banner exchanges and link partners. We do not share personal information about our visitors with these advertisers. Arizona Specialty Woodcrafts does not endorse nor are we responsible for any products or services found through the link exchanges listed within this site. We present them only as sources of information for researchers to consider.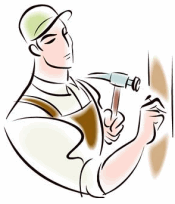 How to Contact Us:
If you have any questions or concerns about our site please contact:
Dan & Deb McBride
Arizona Specialty Woodcrafts
Our Contact Form
Voice Mail: 928.636.1635