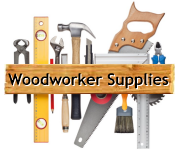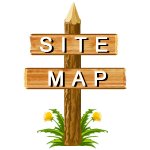 We are dedicated to all the hardworking men and women in the woodworking and woodcrafts industry.
We offer a wide variety of unfinished wood boxes, paintable plaques, shop plans, wooden kits, hardware, lumber and many more woodworking supplies to help make your crafts projects move forward successfully.
---
» Engraved with Oakmont design
» Crafted from solid wood
» Pesonalize with name & initial of your choice
» Rugged yet distinguished
» Give as gift to that special cigar aficionado
» Can be used as general keepsake box
» Box Dimensions: 7¼" x 7¼" x 3"
» Note: Contents not included
»
View Larger Image
---
Buy in Bulk: 36 pc, 48 pc and 72 pc sets at Discount Prices!
These unfinished wood plaques come in a variety of shapes (round, french corner, innkeeper, rectangle, etc.) and are fun to decorate. They can also be stained, painted, découpaged, carved, or burned ... »
View All
---
Where Creativity Happens ™
Michaels is a great place to shop for unfinished boxes ready for your decorative touch. These craft boxes include jewelry boxes, domed chests, photo cube, and more. Decorate and give as gifts or for resale ... »
View All
---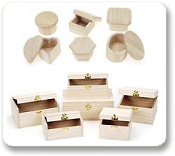 Ready to Paint, Stain or Decorate ~ from Amazon.com
Bulk buying is an ideal source for crafters, school supplies, kids crafts projects or discount teacher supplies. Choose from a variety of unfinished wood boxes in many sizes and styles ... »
View All
---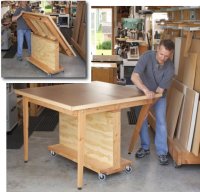 Every shop needs a workbench, but there's not always sufficient room for a dedicated surface large enough to build furniture projects. That's the beauty of
this bench
. It's a sturdy workbench, a dead-flat 4'-sq assembly table, and it can even serve as a tablesaw outfeed support.
» 48" W x 48" D x 34" H (unfolded)
» 18" W x 48" D x 55" H (folded)
» Featured in the
Oct 2011 issue of WOOD
»
View Larger Image
---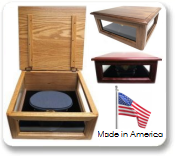 for U.S. Coast Guard or other Military Branches
Beautiful hand-crafted hat boxes made from solid, kiln-dried wood. Each box is finished and includes viewing glass in front and both sides. Choose from solid Oak, Cherry, Walnut or get a
Hat Box Kit
... »
View All
---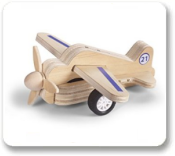 Groundbreaking Concept in the World of DIY
Specially designed tools and
exciting carpentry kits
that let children and parents work, explore and create together. Work and play are intertwined, as the connection between parent and child is enhanced ... »
View All
---
---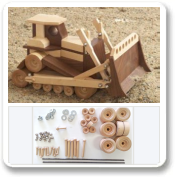 Plans & Kits for the DIY Woodworker
Build your favorite workhorse. These toy vehicles are all the rage! Buy the plans (download or by mail) and you have the option to purchase the parts kits. Each kit contains all the specialty parts and hardware needed to complete each project. You supply the wood ... »
View All
---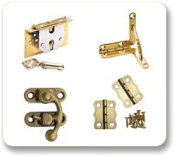 Hinges & Latches for Boxes, Humidors, Music Boxes
A fine selection of the finest hardware for boxes of any size. Shop solid brass hinges, lid supports, knobs, locks, handles, music box movements and more ... »
View All
---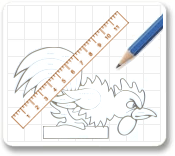 Fun Projects for the DIY Woodworker ... Young or Old
Sizes range from 12" to 20" but most are closer to 20". All hardware can be made by hand or bought locally and the plans detail exactly what is needed and how it works. The construction process is very simple ... »
View All
---
Select and better grade - Exotics & Domestics
Build a wide variety of small projects with these 10 board foot (nominal) lumber packs. Each lumber pack contains assorted sizes between 4" to 8" wide x 3' to 4' long x 7/8" thick. Surfaced 2 sides ... »
View All
---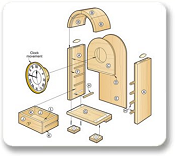 from WOOD store® and WOOD® Magazine
We all have 'em: wood scraps to little to be of much use, but too beautiful to toss out. Now you can fashion those exotic or figured castoffs into a handsome time piece ... »
View All
---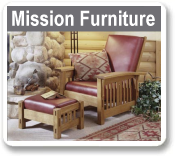 » 50 project plans to furnish nearly every room in your house
» Includes complete bedroom sets
» 30 tips and techniques to make you a Mission master
» Mortise & tenon methods
» Arts & Crafts finishing
» Working with copper
» 7 videos with detailed walk-throughs of construction techniques
---

North America's Premier Woodworking Educational Event 2017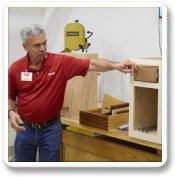 Invest in a "life-changing" weekend learning from master woodworkers in the WOOD magazine shops and headquarters. Whether you're a veteran woodworker, a weekend warrior, or setting up shop for the first time, Weekend with WOOD™ will put you at the top of your game.
Customize your own class schedule from 44 topics for all skill levels. These classes include: cabinetmaking, joinery, project design, hand and powertool skills, finishing, veneering, turning, and more ... »
Read More
»
View Topics
---

Note:
We've spent 16 years of our life building custom woodcrafts. In 2015 we decided to close our workshop and now we are no longer building custom boxes. We want to take this opportunity to thank everyone for their support throughout the years. We appreciate your business. We hope you will continue to shop our site for other wood products, tools, furniture, plans, kits, lumber, hardware and other craft supplies.
~ Deb & Dan McBride