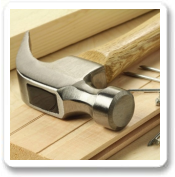 Your Woodworking Resource on the Web
We are dedicated to all the hardworking men and women in the woodworking and wood crafts industry. We offer a wide variety of unfinished wood boxes, plaques, plans, kits, hardware, lumber and many more woodworking supplies to help make your crafts projects move forward successfully. We are committed to helping you find some of the best power tools, essentials for your woodworking shop, at prices we think you will love! Here are some hand-picked favorites ...
---

The Worlds Largest Online Arts and Crafts Supply Store


Drawing Supplies
pencils, pens, ink, markers, charcoal, crayons


Sculpting Supplies
clay, molds, carving tools, modeling tools, apertures


Painting Supplies
oils, water colors, acrylics, face paint, body paint, kids' paint


Kids' Art Supplies
art books, furniture, paint, markers, crayons


Craft Supplies
metal tools, leather tools, gold leaf, ink stamps, glitter, dyes


Scrapbooking
albums, stickers, adhesives, scrapbooks, cardstock
---

North America's Premier Woodworking Educational Event 2017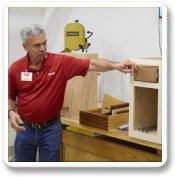 Invest in a "life-changing" weekend learning from master woodworkers in the WOOD magazine shops and headquarters. Whether you're a veteran woodworker, a weekend warrior, or setting up shop for the first time, Weekend with WOOD™ will put you at the top of your game.
Customize your own class schedule from 44 topics for all skill levels. These classes include: cabinetmaking, joinery, project design, hand and powertool skills, finishing, veneering, turning, and more ... »
Read More
»
View Topics
---
Unfinished Wood Plaques ~ Bulk Assortment
(9" x 12" x ¾" thick)




Bulk assortment of unfinished wood plaques in a variety of shapes. Fun decorating project for everyone.

← 4 shapes / 9 each
---
» Bamboo Box Measures: 12" x 7" x 3.7"
» 8 Compartments ~ Holds Over 80 Tea Bags
» Scratch Resistant Glass Viewing Window
» Quadrant Hinges ~ 4 Adhesive Rubber Feet
---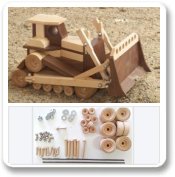 Plans & Kits for the DIY Woodworker
Build your favorite workhorse. These toy vehicles are all the rage! Buy the plans (download or by mail) and you have the option to purchase the parts kits. Each kit contains all the specialty parts and hardware needed to complete each project. You supply the wood ... »
View All
---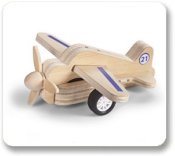 Groundbreaking Concept in the World of DIY
Specially designed tools and exciting carpentry kits that let children and parents work, explore and create together. Work and play are intertwined, as the connection between parent and child is enhanced ... »
View All
---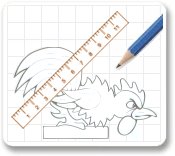 Fun Projects for the DIY Woodworker ... Young or Old
Sizes range from 12" to 20" but most are closer to 20". All hardware can be made by hand or bought locally and the plans detail exactly what is needed and how it works. The construction process is very simple ... »
View All
---

Note:
We've spent 16 years of our life building custom woodcrafts. In 2015 we decided to close our workshop and now we are no longer building custom boxes. We want to take this opportunity to thank everyone for their support throughout the years. We appreciate your business. We hope you will continue to shop our site for other wood products, tools, furniture, plans, kits, lumber, hardware and other craft supplies. ~ Deb & Dan McBride