❈ Kids Toy Storage
Organization is a great skill to teach your kids early in life. You can help by providing them a handy toy box to store all their precious toys. Maybe they will look forward to keeping their room clean!
Bringing kids more imaginations! This chest conforms to customer safety standards.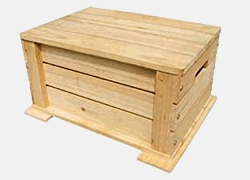 ▸ Made of Fir from sustainable forests
▸ Approx: 11⅛" H x 23⅕" W x 18¼" D;
▸ Paint or stain to match your decor
▸ Resistant to insects and rotting
▸ Fits home or garden styles
▸ To extend life, store indoors
▸ Recommended for ages 2+
▸
Buy @ Amazon.com
This Captain's Chest ships fully assembled and include an American made safety lid support that prevents the lid from falling. Finish it yourself to match any color or stain you want.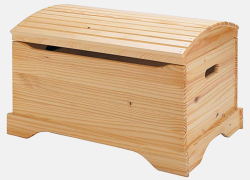 ▸ Size: 19" H x 30" W x 20" D
▸ Slatted curved top
▸ Solid Knotty Pine
▸ Continuous hinge
▸ Weight: 38 lbs
▸ Made in the USA
▸
Buy @ Amazon.com

We are a participant in the Amazon Services LLC Associates Program, an affiliate advertising program designed to provide a means for sites to earn advertising fees by advertising and linking to
Amazon.com
.