Send the perfect gift to your favorite woodworker!
Part of the reward of woodworking is in making something lasting that will be passed down through many generations. This customized branding iron lets the woodworkers in your life imprint their work with a personalized message that will never fade away. The recipient of your gift will receive a 110-volt electric branding iron handle, along with a voucher with instructions for ordering their customized branding head. Thanks to the voucher, the recipient will be not be charged a penny. They'll be able to choose from fifteen different standard-size design choices, enter their custom text, then proof their final design. Once the customization voucher has been submitted, delivery time is approximately 2-3 weeks for the customized head.
---
Popular Line of Wood Branding Irons ~ Torch & Electric Heated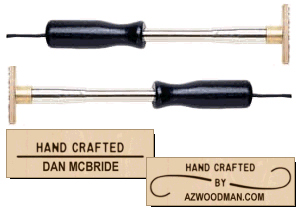 Proclaim your craftsmanship with a custom branding iron! All styles are available in your choice of torch or electric.
Arc styles
(with or without tool motif) have "Handcrafted by..." and allow up to 20 characters per line in addition.
All lines are optional in the oval, scroll or handsaw designs. You may put up to 18 characters per line in the
Oval
designs. The
Scroll Corner
designs allows up to 20 characters per line. The
Handsaw
design lets you put in up to 15 characters per line. Personalized irons are non-returnable. Allow 2-3 weeks for delivery.
---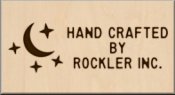 Standard head designs are 3/4 inch high and the width varies based on the design and amount of characters. Electric branding irons are designed for use within the U.S. or countries with the same 110 volt, 3 wire electrical standards. Personalized branding irons are not returnable.
---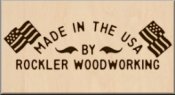 A personalized branding iron with your choice of torch handle, electric handle or head-only. Standard head designs are 3/4" high and the width varies based on the design and amount of characters.
---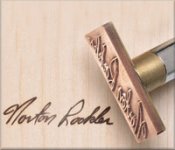 After you click on the logo or signature link, you can use the "upload image file" tool.
» Allowed file extensions to upload: jpg, jpeg, bmp, tiff, tif, gif.
» Maximum image width: 5000 px
» Maximum image height: 5000 px
---
Wood Burning Tools & Accessories:

These solid brass numbers and symbols thread into your woodburning tool to personalize a wide range of materials. This 24-piece branding set includes numbers from 0 to 9, plus the following symbols: asterisk, pound sign, exclamation point, question mark, ampersand, music note, ribbon, star, heart, ''S'' Brand, comma, circle, square and arrow/tree.
The Versa-Tool Wood Burning Kit contains a woodburning tool, folding stand, storage case w/dividers, 11 interchangeable points and lead-free solder into a handy locking storage case. Tool heats to 950° for quick, sharp burns. Features a comfortable rubber grip with a temperature dial on the 5' cord.
---

As an associate of the
Rockler.com
affiliate program, we receive a small commission for sales generated through links to their products. Thanks for shopping!