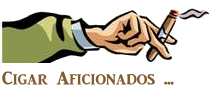 Build Your Own Humidor
Here is an unfinished box ready for your decorative touch. We think it would make a fine humidor box. Also available is a few hardware choices that work well with humidors.
---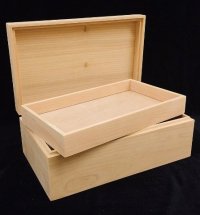 This box is handcrafted and available in your choice of ⅜" thick Poplar, Oak, Maple, or Cherry hardwood. Each box has a recessed ¼" plywood top and bottom made from each of the same species.
The corners are mitered and the top edges are rounded over. An interlocking hinged top with 90° brass stop hinges supports the lid.
The outside dimensions of this box are approximately 10" x 6" x 3 ¾", with a total inside area of 9 ¼" x 5 ¼" x 3". To complete this project, each box comes with a 1 ¼" tall removable tray.
| | | |
| --- | --- | --- |
| Box Image 2 | Box Image 3 | Box Woods |
---
Humidor Hardware:

Thick solid brass, polished and coated with lacquer.

▸ Side Rail Hinges w/ Stays
▸ Side Rail Hinges w/o Stays
Top quality solid brass box hinge from Brusso. Combines hinging action and lid support. Excellent for humidor and small-box applications.
---

---

We are a participant in the Amazon Services LLC Associates Program, an affiliate advertising program designed to provide a means for sites to earn advertising fees by advertising and linking to
Amazon.com
.