---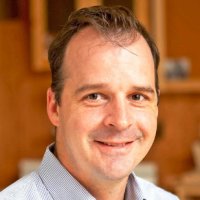 Methods of Building Case-based Furniture
» Instructor:
Kevin Boyle
In this class, you'll learn how to design strong case-type furniture. Kevin will provide joinery options for solid and plywood cases; show you how to add embellishments, such as moldings, bases and tops; and demonstrate traditional methods for hanging doors and installing drawers.
Building Cabinet Doors
» Instructor:
Kevin Boyle
WOOD's Senior Design Editor demonstrates how to build cabinet doors with four different joinery methods. In this class, he will show you how to form the stub-tenon-and-groove, traditional mortise & tenon, half-lap, and the bridle joint.
Building Drawers
» Instructor:
Kevin Boyle
In this session you'll learn the basics of drawer making, from sizing, slide selection, joinery options, and final fitting into the case. Joinery options will include machine-cut dovetails, locking rabbet, and at least one new innovative alternative.
---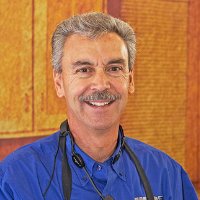 Mastering Water-based Finishes
» Instructor:
Jim Heavey
You've probably tried your hand at using safer water-based finishes, and maybe just as quickly abandoned them because they don't behave the same as oil-based finishes. Now, learn how to put down a flawless, durable finish that dries in a flash. Jim will correct some common misconceptions about water-based finishes and show you how to apply them with a brush (and an HVLP if you choose to spray). It's time to get confident with this finish.
How to Make Perfect Raised-panel Doors
» Instructor:
Jim Heavy
So many of your furniture and cabinet projects could be improved with handsome raised-panel doors, and there are many styles from which to choose besides the "standard" raised panel - arched doors and divided-lites, for example. In this class, Jim will provide the know-how, as well as all the tips and tricks you'll need, to make perfect cabinet doors of all types.
Router Mania
» Instructor:
Jim Heavey
The router is one of the most versatile tools in the shop. Learn as Jim explains how to use this tool to its best advantage, and how a number of easily made jigs adds even more reason to reach for the router. You'll master the techniques needed to produce beautiful profiles - and the skill to fix them if problems arise.
Tablesaw Tips and Techniques
» Instructor:
Jim Heavey
Ask 100 woodworkers what tool is the centerpiece of their shops, and 97 of them will answer "tablesaw." If you're eager to see what else it can do besides rip lumber to width and crosscut it to length, then this class is for you. Jim will cover basic tablesaw safety and operation, as well as many applications that may be new to you. Of course, there will be plenty of free jig plans and more ideas than you can shake a ripped and crosscut walnut stick at.
---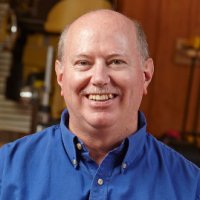 Double Dovetails
» Instructor:
Bob Hunter
What's more eye-catching than dovetails? Why, double (or inlaid) dovetails, of course. Bob will discuss when this attractive joint makes sense for your projects, and walk you through how to create them using a router and router table.
Get the Most from Your Router table
» Instructor:
Bob Hunter
Take a deep dive with WOOD Tools Editor Bob Hunter into the tools and accessories that make a router table the go-to tool in your shop. Learn about the must-have features that every router table should have (and which models have them), which routers work best in a router table, and how to get the right router lift for your router. Bob will also share the WOOD editors' favorite shop-tested accessories, such as featherboards, coping sleds, fence stops, and more.
Top Tools: Are They Worth a Premium Price?
» Instructor:
Bob Hunter
Why do some toolmakers charge more than others for tools that perform the same basic functions? WOOD's tool expert demonstrates why investing a little more up front pays dividends over time. You'll learn the benefits of lithium-ion battery technology, brushless motors, helical/spiral cutterheads, and more. Plus, Bob will clue you in on which one-of-a-kind tools are worth every precious penny. (Take good notes so you can get permission to spend more on your next tool purchase!)
---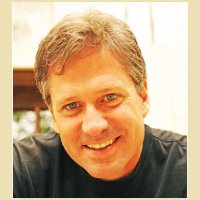 Chairmaking Simplified
» Instructor:
Tom McLaughlin
Tom breaks down and demystifies the process of making chairs as he builds a classic mortise and tenoned side chair (the one featured in the May 2011 issue of WOOD). Topics include: design considerations and variations, working from full-sized drawings, making useful patterns from the drawings, shaping complex parts (with and without the use of jigs), creating compound joinery, and adding distinctive details.
Designing a Personal Masterpiece
» Instructor:
Tom McLaughlin
The process and approach to designing an original piece will be the focus of this session. Tom walks you through the actual process he uses when designing and making an original and contemporary coffee table. Topics include: sketching, scaled drawings, models, full-sized drawings, making working patterns from your drawing, and using your drawing and patterns to create your masterpiece.
Making Curved Drawer Fronts
» Instructor:
Tom McLaughlin
It's amazing how a simple curve can dramatically increase the visual impact of a simple drawer front. In this class you'll learn the process of creating a drawer with a "bow front" curve. Tom will demonstrate several approaches to creating curved drawer fronts and the techniques learned can also be applied to making curved panels and other parts ... limited only by your imagination.
Making Jigs for Shaping Curves
» Instructor:
Tom McLaughlin
In this class, Tom will cover the process of making and using jigs for curved furniture parts. These jigs save time and increase your accuracy when making repeatable curves. Several examples will be presented, step by step, showing different jig making applications for shaping curved parts, from simple to more complex.
---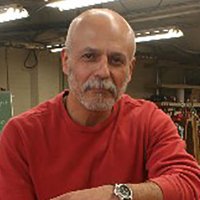 Hand-cut Dovetails
» Instructor:
Mario Rodriguez
Hand cut dovetails are a signature joint in the world of woodworking and can also be one of the most intimidating techniques to attempt. In this class, Mario will break down the process into manageable steps giving you the confidence to tackle through and half-blind dovetails in your next drawer build.
Smooth a Slab with Common Tools
» Instructor:
Mario Rodriguez
One of the hottest trends in furniture right now is natural-edge furniture made from a single slab of harvested from a tree trunk. Such large pieces are practically impossible to flatten using conventional power-tool methods (know anyone with a 30" jointer or planer?) That doesn't mean it can't be done. In this class, Mario will expertly walk you through the steps of converting a rough slab into a silky-smooth one using only tools found in any woodworking shop.
Designing and Building a Nakashima-inspired Coffee Table
» Instructor:
Mario Rodriguez
The late George Nakashima's table designs, featuring gorgeous book-matched slab tops and signature dovetail or butterfly keys, have made him a true woodworking icon. In this class, Mario Rodriguez will teach and demonstrate the skills needed to build one of your own, including wood selection, resawing, milling and gluing up, inlays, and joinery. These skills apply to all furnituremaking, so you'll love this class whether you ever build a natural-edge piece or not.
Make Your Own Bandings
» Instructor:
Mario Rodriguez
Inlay bandings are often placed to highlight certain aspects of a furniture piece. In this class, Mario will show you how to design distinctive bandings, how to assemble banding "bricks," and then cut them into decorative strips ready to inlay into your own projects.
---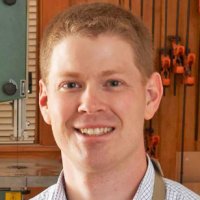 Mastering Miters
» Instructor:
John Olson
They should be so simple, but miter joints can be frustrating to make - the tiniest inaccuracy in your tools is multiplied eight times on a four-sided frame. In this session, Jeff will show you how to set up your tools to make accurate miters, measure and mark stock, trimming miters for a perfect fit, and clamping strategies.
Mortise and Tenon Joinery
» Instructor:
John Olson
WOOD's Design Editor shows you multiple methods of cutting one of the strongest Woodworking joints - the mortise and tenon - using hand tools only, power tools only, and a combination of hand and power tools. In addition, he'll demonstrate variations of this joint from through tenons, to wedged tenons, to floating, and even double tenons.
Your First Hand Plane
» Instructor:
John Olson
If your first experience using a hand plane was with a dull, rusty hand-me-down from your granddad, you may have simply given up on it after the first use. In this class, WOOD's Design Editor shows you how to restore any hand plane into top working condition, how to properly sharpen and set its knife, and then demonstrates a dozen ways to use it every day in your shop. Grandad would be proud.
How to Mill and Dry Lumber from Logs
» Instructor:
John Olson
Know where you can find a fallen tree? Know how to turn it into project lumber? John Olson shows you the process from start to finish; how to cut a log to yield the best grain and the most yield; how to stack, sticker, and store your slabs; how to know when they're dry enough to work with, and more. This session includes a live demonstration of slabbing a log with a bandsaw mill, so wear your safety glasses and plan to get a little dusty.
---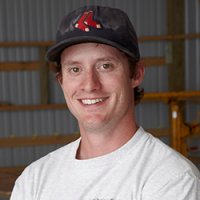 Bending Wood to Your Will
» Instructor:
Steve Lamberti
It's time to break free from the rectilinear! In this session, Steve will show you some helpful techniques that add a little "curve" appeal to your next project. You'll learn a variety of traditional and non-traditional approaches to the art of the curve including: steam-bending, cold-bent lamination/form making, and more.
Sculpting a Chair Seat and Shaping Joinery
» Instructor:
Steve Lamberti
Is there a Maloof-style chair on your bucket list? If so, you'll need to learn Steve's techniques for designing and sculpting a comfortable wooden seat which uses both hand and power tools. Likewise the joinery in a sculptured chair is first built "square," then shaped using a similar power- and hand-tool method, which will be demonstrated in this class.
---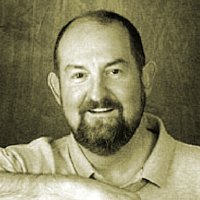 Basic Veneering
» Instructor:
Terry K. Moore
There's artful veneering, and there's practical veneering. In this session, Terry demonstrates the complete step-by-step process of making a simple (but beautiful) tabletop veneer panel. You'll learn how to prep the veneer and substrate, precisely seam the veneer, glue, clamp, and trim the panel.
Advanced Veneering
» Instructor:
Terry K. Moore
In this class Terry uses many of the same techniques from the Basic Veneering class and builds on those to show you how to construct a striking radial match veneer panel. He will cover more advanced techniques of how to select, handle, cut and tape the veneers to achieve the most pleasing look.
Table-making Techniques
» Instructor:
Terry K. Moore
From its curvy legs to its beautiful top, Terry will build a lithe table before your very eyes during this class. While doing so, he'll demonstrate how to make a small veneered panel without a vacuum press, how to shape the sexy legs, and tie it all together with mortise-and-tenon joinery for the aprons and stretchers. You'll also receive a measured drawing of the table that you can use build your own version using the techniques you learned here.
String Inlay and Edge Binding
» Instructor:
Terry K. Moore
Take your veneer work to the next level by learning to install string inlay, a fine line of contrasting wood that accentuates the joint between the veneered frame and the panel. Terry will also demonstrate the art of inlaid "binding" which is a contrasting wood edge around the perimeter of a tabletop that not only makes the design really pop, but it also protects the otherwise fragile edge of the veneer. This class was one of the most popular at Weekend With WOOD 2016!
---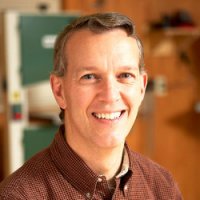 Taking Projects from Good to Great
» Instructor:
Craig Ruegsegger
Ever wonder why two woodworkers can build the same project from the same species and one can look dramatically better than the other? From building mockups to choosing grain to achieving a fine finish, WOOD's Deputy Editor shows you how to ensure your projects always end up at the "dramatically better" end of the scale.
Make Your Own Moldings
» Instructor:
Craig Ruegsegger
Trimming your furniture projects with homecenter moldings is like getting married in a thrift-store tuxedo. When you make your own, you can match species to your project, and make any profile. Craig will teach you how to use your router table and tablesaw to make and combine unique profiles for one-of-a-kind moldings and picture frames.
---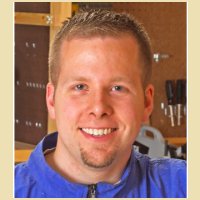 From Lumber to Plate
» Instructor:
Brian Simmons
Whether for display or function, plates are easy to turn and great for showcasing beautiful grain and crisp details. Along with turning a plate from start to finish, Brian will demonstrate a variety of rim designs and enhancements.
Turning Identical Multiples
» Instructor:
Brian Simmons
Whether you're making your own furniture or helping a friend with a repair, turning multiple identical spindles can seem like a daunting task. Brian will show you how to simplify the process and share tips on how to successfully make each one look alike.
An Inside Peek at Hollow Turning
» Instructor:
Brian Simmons
In this class, Brian will literally cut away some of the mystery surrounding hollow turning and demonstrate his process for hollowing a vessel through a narrow opening using some basic tools. You will literally see the tool cutting the interior of the vessel.
How to Turn a Pen
» Instructor:
Brian Simmons
Turning a pen may be the perfect woodworking project. It requires few tools, can use up those small scraps of special wood in your stash, and results in a personal, practical gift. Brian will take you through the process from start to finish.
---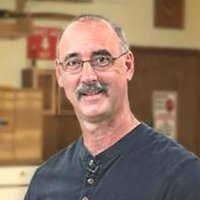 Bandsaw Setup and Techniques
» Instructor:
George Vondriska
Want to cut perfect circles? Make through dovetails? Resaw with ease? The bandsaw is the best tool for the job. Simple shop-made jigs make these operations a breeze. In this class, George will cover single-point resawing and drift compensation, along with basic bandsaw setup.
Introduction to CNC
» Instructor:
George Vondriska
Wondering if a CNC machine is right for your shop, or just want to know what all the hype is about? In this class, George demonstrates step-by-step the creation of a new project: how to design for CNC, fluidly change the design, create the required tool paths, and more. You'll then learn how to secure your workpiece in the machine, install bits, zero the axes, and then actually run the design created in the class.
Cabinetmaking Tips and Tricks
» Instructor:
George Vondriska
How do you cut perfect dadoes and rabbets for cabinet construction? What's the easiest way to square a cabinet as you assemble it? How do you make perfectly sized face frame for your cabinets? What's the order of operation that leads to great cabinets? George will answer all of these questions and many more in this class. And he'll see a great shop-made jig that makes adjustable shelf holes a no-brainer.
Four Great Router Jigs
» Instructor:
George Vondriska
A handheld router may be one of the most versatile tools in your shop, and George's favorite jigs further expand this machine's arsenal of techniques. You'll learn how to make and use jigs that help you: accurately crosscut large panels; make perfect adjustable shelf holes; cut perfect dadoes, flatten wood slabs. And you'll take home plans for all of the jigs so you can put them to work in your own shop.
---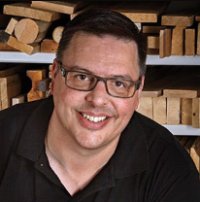 Hand Planes 101
» Instructor:
Vic Tesolin
150 years ago, hand planes would have been commonplace in all wood shops around the world. There were planes for flattening, smoothing, shaping and joinery cutting. With so many planes how is a woodworker to know what to use? Vic will guide you through the myriad of planes available to modern woodworkers and show you how to use many of them. He will also show you how hand planes can save you time and money in your shop as well as a whole host of tips and tricks that will help you succeed with tools without cords.
Measure Twice...Mark Once
» Instructor:
Vic Tesolin
Of all the important, fundamental skills required to work wood, perhaps the most overlooked are solid marking and measuring skills. In this class, Vic will teach you the tricks he's learned over the years including working without numbers, and pencil and marking-knife techniques. He'll also go over his essential marking and measuring tool list, take you through the various types of tools available to you and explain how to use them most effectively.
---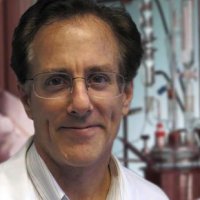 Five Steps to Better Glue Joints
» Instructor:
Bob Behkne
Wood glues can affect the wood as it is being assembled and being prepared in advance will eliminate costly joint failures and frustrating disassembly. In this class Bob demonstrate proper techniques for successful wood gluing, from dry assembly to wait for the glue to dry. You'll learn what to watch out for when the glue hits the wood, why failures occur, and why there are so many different wood glues. Bring your gluing questions, as this is a discussion not just a presentation.
Sponsored by Titebond
---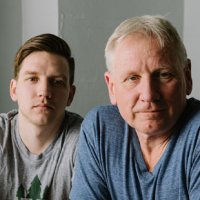 Getting started in CNC Routing
» Instructor:
Steve and Jeremy Stevenson
Robotic (CNC) routing is undeniably in the future of hobby woodworkers. If you're ready to start exploring the concepts of CNC, Steve and Jeremy will explain how CNC can help in a home wood shop, then show you how to design your own simple carving, which their CNC machine will carve for you to take home at the end of the weekend. Note: To get the most out of this class, you'll download free trial software to experiment with on your own computer before you come to Weekend With WOOD. It is recommended that you install it on a laptop computer, if you have one, and bring it with you to the class. If you don't have a laptop, we may be able to provide a computer for use during the class.
Sponsored by Iconic CNC
Advanced CNC Routing
» Instructor:
Steve & Jeremy Stevenson
If you're already familiar with CNC - maybe you own a small CNC and are considering a leap to a larger-capacity machine - Steve and Jeremy take you beyond the basics and dig deeper into the design and machining capabilities of CNC routing. Note: Good working knowledge of CNC software and equipment is a prerequisite for this class. Anticipated small class size means Steve and Jeremy may be able to provide individualized solutions for some of your CNC needs.
Sponsored by Iconic CNC
---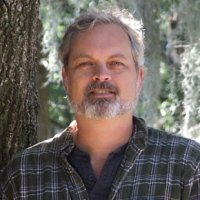 HVLP Spraying De-mist-ified
» Instructor:
Sam Hamory
Sam sets the stage for spraying with an introduction to HVLP terminology, the advantages of HVLP spraying, and explains the different styles of sprayers in the market today. Then he'll share tips, tricks, and techniques for apply various finishes with the different systems, teach you how to troubleshoot spray-finishing problems, and demonstrate proper spray-gun maintenance.
Sponsored by Wagner Spraytech/Earlex